BUSINESS BASE
HOME > COMPANY > BUSINESS BASE

Fujioka Plant
1160-109 Ohkawagahara Aza Iino Ohaza,Fujioka-cho, Toyota-City, Aichi-ken, 470-0451,JAPAN
Tel:0565-76-0505
Fax:0565-75-1018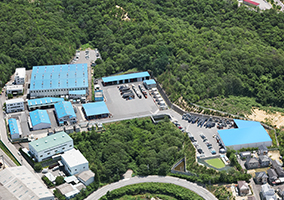 Kansai Office
3-3-22 Torigai Honmachi Settu-shi, Osaka-fu,566-0072, JAPAN
Tel:072-654-4920
Fax:072-650-2018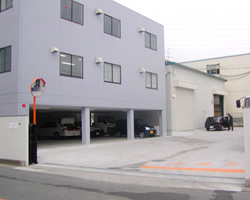 Chugoku Office
(In to Fukuyama Techno Kogyo Danchi)456-16 Minoshima-cho, Fukuyama-shi,Hiroshima-ken, 721-0957,JAPAN
Tel:084-920-3450
Fax:084-920-3452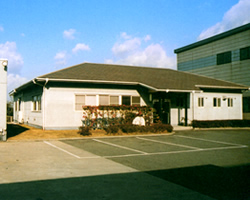 Kyushu Office
(In to Nogata Kogyo Danchi)4676-4 Kamitonno, Nogata-shi,Fukuoka-ken,822-0003, JAPAN
Tel:0949-26-1000
Fax:0949-26-2211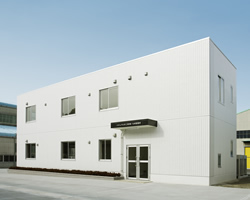 Tohoku Office
3-8-11 Yoshioka Higashi Taiwa-cho Kurokawa-gun,Miyagi-ken, 981-3627, JAPAN
Tel:022-345-0858
Fax:022-347-1030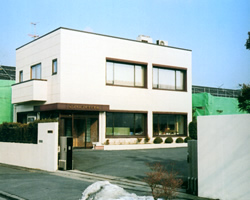 Kanto Office
88 Nanakodai, Noda-shi, Chiba-ken,278-0051, JAPAN
Tel:04-7129-6000
Fax:04-7120-8007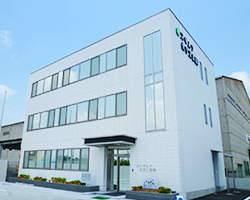 Kanagawa Office
878-1 Kozono, Ayase-shi, Kanagawa-ken,252-1121, JAPAN
Tel:0467-79-0010
Fax:0467-71-1382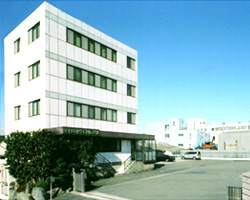 Technical Center
1-610 Amakoda, Moriyama-ku, Nagoya-shi,Aichi-ken, 463-0037,JAPAN
Tel : 052-777-6100
Fax : 052-777-7701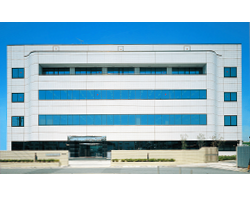 Head Office and Chubu Office
1-12-4 Marunouchi, Naka-ku, Nagoya-shi,Aichi-ken, 460-0002,JAPAN
Tel:052-211-6000
Fax:052-220-1665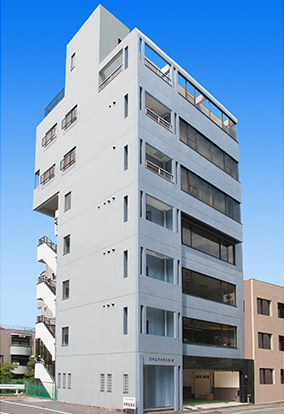 BEISHAN CHEMISTRY (JINAN)
CO.,LTD.
South of Huitong Street and west of Shengwei Road,
Xiaozhi Town, Pingyin County, Jinan City,
Shandong Province 250402, China
TEL:0531-8570-8090
FAX:0531-8570-8014
ROCOL U.K licensing(U.K)
ROCOL House Wakefield Road Swillington Leeds LS26 8BS U.K.
TEL:0113-232-2600
FAX:0113-232-2740
ML LUBRICATION GMBH licensing(Germany)
Hafenstrabe 15 -97424 Schweinfurt
TEL:+49(0)97 21/65 95-0
FAX:+49(0)97 21/65 95-65
Rocol Lubricants South Africa Ltd. licensing(South Africa)
Units 5&6 Meadowbrook Business Estate, Jacaranda Ave, Olivedale
TEL:2711-462-1730
FAX:2711-462-1693
PEISUN CHEMICAL(ZHUHAI)
CO.,LTD.
No.16,Hongqiao Road(1st),
Bai Jiao Science & Technology Industrial Compus,
Doumen District, Zhuhai City,
Guangdong Province 519125, China
TEL:0756-522-5951
FAX:0756-522-2483
SHANGHAI BEISHAN CHEMISTRY
CO.,LTD.
No.2885, Liuxianggong Rd., Malu Town Jiading District,
Shanghai City 201818, CHINA
TEL:021-5951-0669
FAX:021-5951-0188
PEISUN CHEMICAL
CO.,LTD.
No.3 Lane 154, Chi Lin RD.,
Taipei City 10425 Taiwan (R.O.C.)
TEL:02-2536-4811
FAX:02-2561-4484
TOP SUN CO., LTD(Thailand / Bangkok)
718-720 Charoennakorn Soi 40 Klongsan,
Bangkok 10600,Thailand
TEL:02-862-4311
FAX:02-862-7255
PT.SUGIMURA CHEMICAL INDONESIA(Indoneshia/Jakarta)
JI.Selayar II Block H15,Kawasan
Industri MM2100
Kp. Telajung Rt.002 Rw.010
Desa Telajung Kec. Cikarang Barat
Bekasi 17845,Indonesia
TEL:021- 2956- 8888
FAX:021- 2956- 9999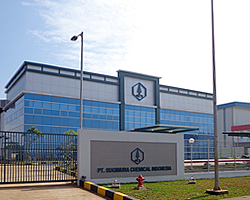 ITW Fluids North America licensing(U.S.A)
805 East Old 56 Highway Olathe, Kansas 66061
TEL:847-657-5278
FAX:847-657-4897
ROCOL BRAZIL licensing(Brazil)
Av.Jorge Alfredo Camasmie,670-CEP 06816-050-Embu-SP
TEL:11-4785-2600
FAX:11-4785-2680