Outline
Firm name
Sugimura Chemical Industrial Co.,Ltd.
Head office
1-12-4 Marunouchi, Naka-ku,
Nagoya city, Aichi Prefecture,
460-0002, JAPAN
TEL : +81 (52) 211-6000
FAX : +81 (52) 220-1665
Establishment
Dec.2.1955
Employee number
203 employees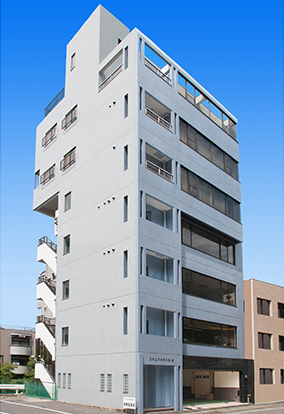 Executives
President & CEO.

Naoto Sugimura
Senior managing Director

Masatoshi Sugimura
Managing Director

Nobuo waida
Managing Director

Kunihiro Fujita
Director

Takayuki Sugimura
Director

Taiki Sugimura
Director

Taizo Sonoda
About Sugimura Chemical Industrial Co.,Ltd.
Sugimura Chemical Industrial Co.,Ltd. was established in December, 1955 with the objective of providing superior products for corrosion protection and metalworking. One third of our employees are chemists, who are focused on the development of the art chemical products.
Our Fujioka Plant manufacturing facility, has obtained ISO 9002 and ISO 14001 registrations as we acknowledge that creating an environment that is "friendly to the earth and to people" is one of our most important missions.We promote research, development and manufacturing activities that are in harmony with safety, health and the environment.